Edit: Sorry about the photos in this post not fitting the template of the blog! At least you can still see almost all of them ;)
So grown-up halloween is way more fun than childhood halloween ever was. First of all, my little brother always got more candy than me 'cause he was cuter. Secondly, you had to go to all the houses to get candy instead of just buying it on sale the next day at Wal-Mart. This year, i stayed in with the boyfriend, drank champagne, and watched Hocus Pocus. Sarah Jessica Parker and Disney "horror" effects circa 1993: fascinating.
We only got about thirty kids this year. There was tons of extra candy. Needless to say, that candy is now all in my tummy.
I "dressed up" for work in the afternoon. I was supposed to be a pin-up girl, but i've totally worn this outfit on a regular summer day. Oh well.
Pencil skirt: Smart set
Tank top: Suzy Shier, $10
Cardigan: Mom's
Shoes: Aldo, Gift from bf
Lipstick: L'oreal, "Penelope's Shade"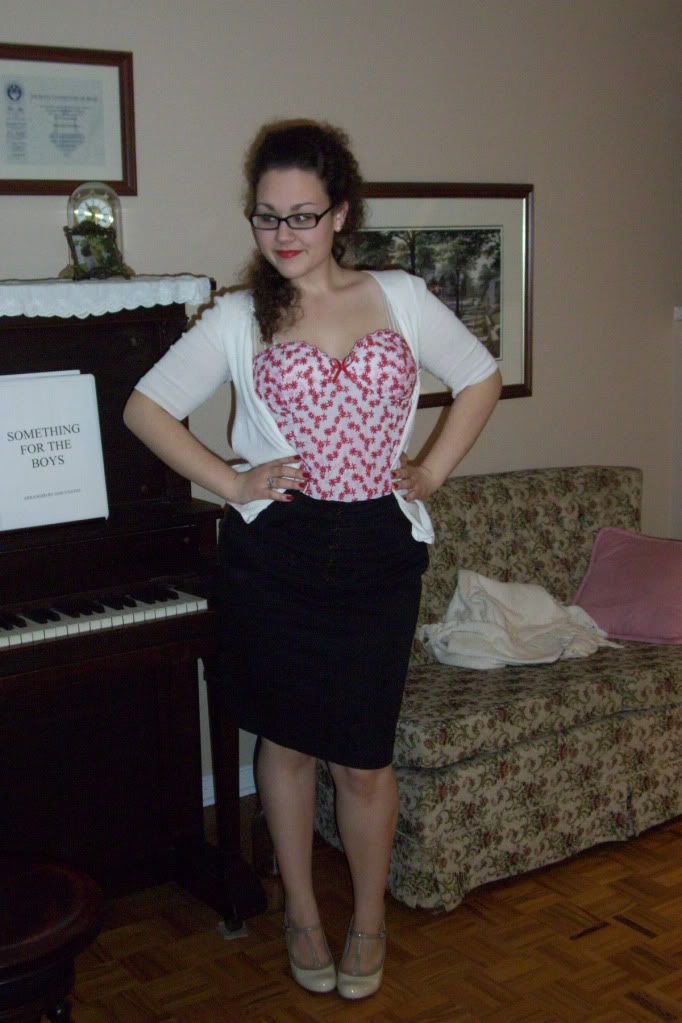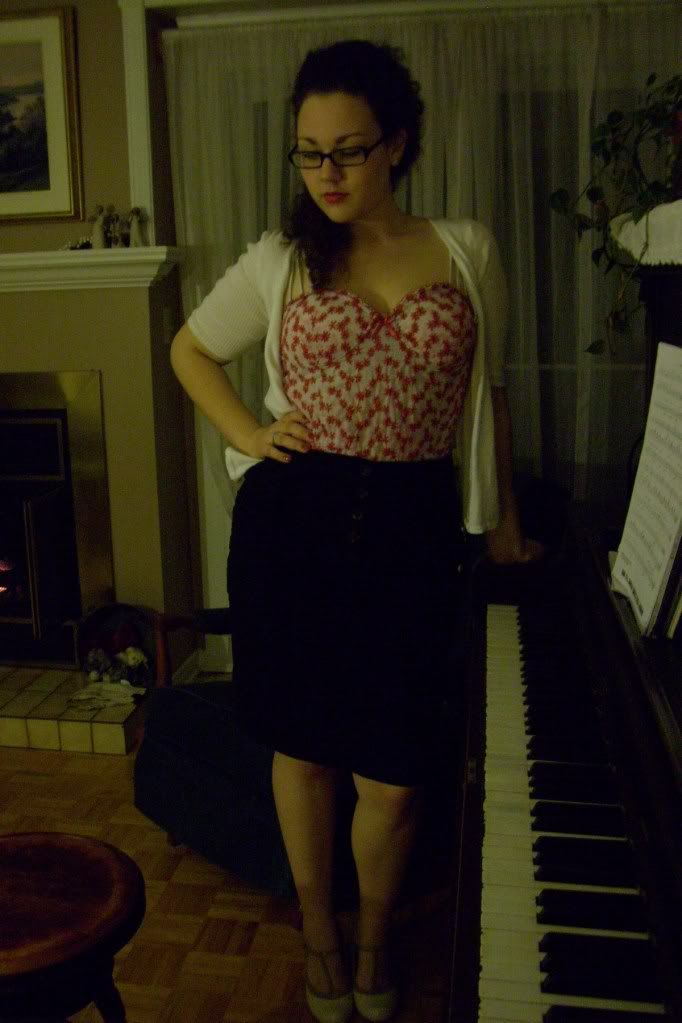 Hope everyone else had a good Halloween!
Love Always,
Amy