I haven't really posted any pics of my boyfriend yet and he looked amazing the other day so we took some pictures!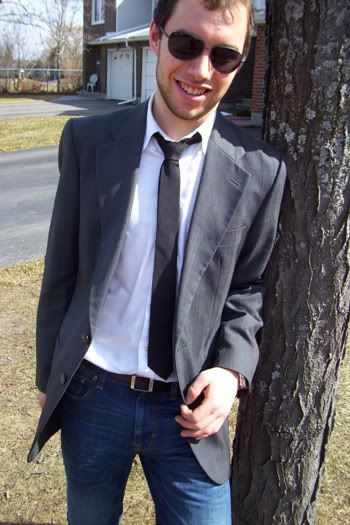 He thrifted the jacket! What a genius.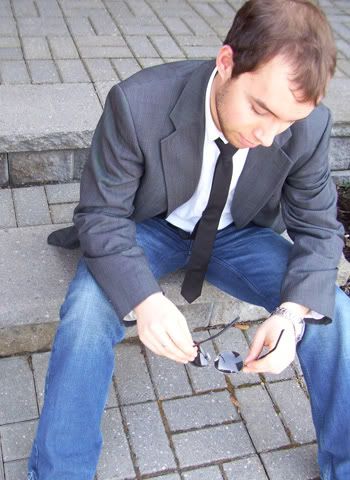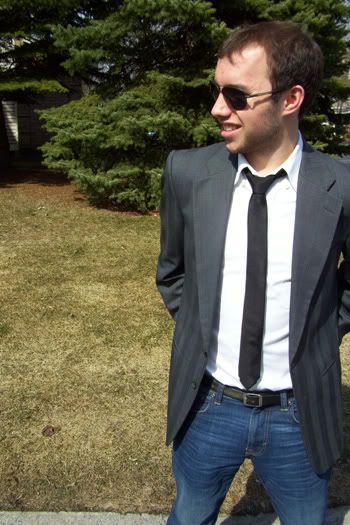 Nathan's jeans: Bluenotes
Tie: Jack & Jones
Jacket: Goodwill
Sunglasses: Rudy Project
Shirt & Belt: I dunno :s
And here's my "photographer extraordinaire" outfit: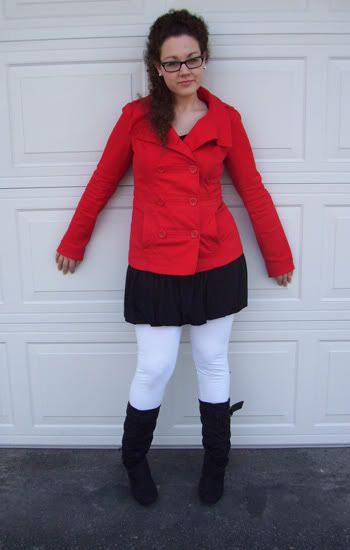 Red jacket: H&M
Bubble skirt: Garage, very old
White leggings: American Apparel
Boot: Winners
New glasses, which I am getting used to: Ray Ban
I am drowning in schoolwork, as usual. See you all soon, hopefully, if I survive!
Love Always,
Amy