Mixture of awesome and annoying things going on in my life right now.
The awesome:
I won
Winona's
book, Closet Confidential, from Ambika over at
(Into) The Fray
. I NEVER win things. The last thing i won was probably my sixth-grade leadership award. I'm so excited to get it in the mail, Daddy Likey is by far one of my favourite blogs and Winona is hilarious. Thank you so much for holding that awesome contest, Ambika!
I also got a new phone, the Samsung Link. It's basically a Blackberry knockoff since i would never use any of the functions on a blackberry and as such, refuse to pay $400 for one. So far, so good. Samsung phones have always served me well. Until i drop them into toilets like i did in highschool, but that's another story.
The annoying:
So. Much. School. Work. Must. Get. Scholarship. Or. Father. Will. Cry.
Anyway.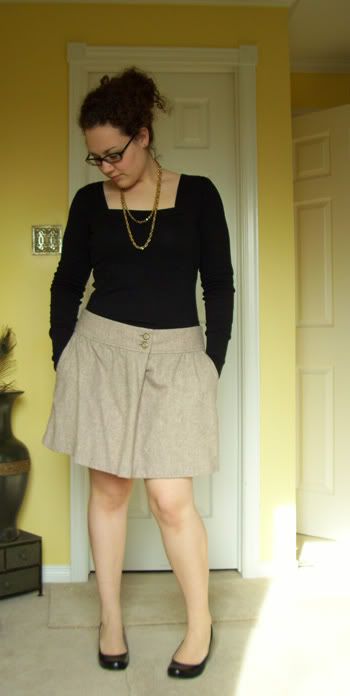 Sweater: Jacob, $20
Skirt: Gap, $6
Pumps: Madden Girl, Mom's
Jewelery: All great-grandmother's
I love the square neck of this sweater. You don't find square necklines around a lot, so i HAD to buy this sweater... after considering the $20 price tag for a number of weeks, 'cause that's how us cheap ladies roll.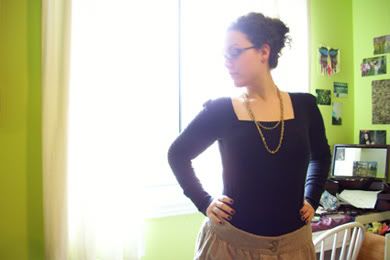 I dunno about you guys, but i kind of love my "omg the sunlight is eating me" pictures. They're etheral, in an "i really don't know how to take pictures so i just stand directly in front of the sun and see what happens" kind of way.
In this picture you can kind of see my new nailpolish which i love love LOVE. It's called "Black Cherry Chutney" by OPI, and it's a really dark purple. I sure know how to pick 'em when it comes to those silly OPI names...
Love Always,
Amy