Just spent over an hour trying to get a new header up. Do you guys like it? It's just a picture i took of a bunch of my stuff... Hair bow, necklaces, and the lids from little vintage vanity jars i have. I like this new layout except for the way it cuts the pictures in the post below in half, but maybe i'll get around to fixing that. Anyway, on to today's outfit...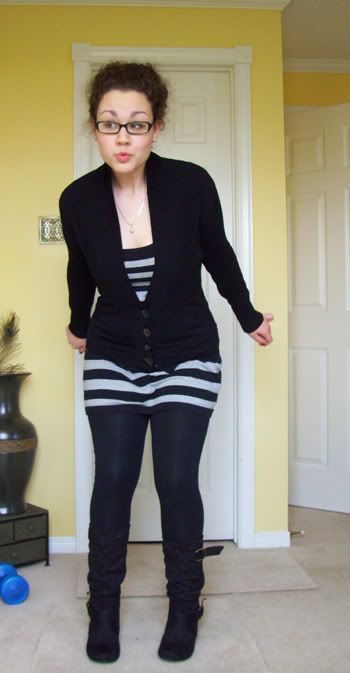 Cardigan: Mexx, FREE (found in classroom)
Dress: Garage, $30
Tights: Garage
Boots: Winners, $40
I found this amazing cardigan in one of my classrooms last week and it was pretty much the happiest moment of my life. My size, good quality, and seemingly brand new! It was there for two days so it became MINE.
Love Always,
Amy