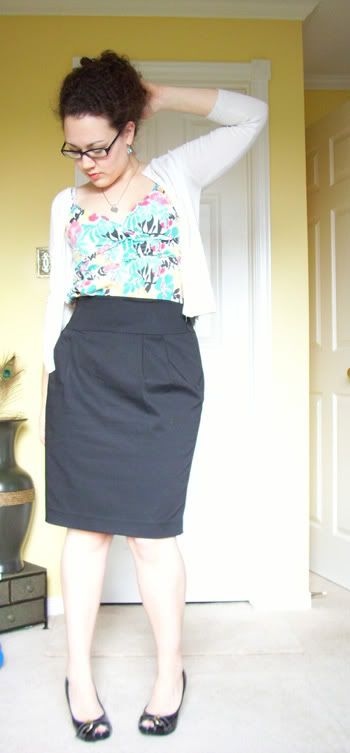 Flowery Shirt: Smart Set
Cardigan: Suzy Shier
Skirt: Nine West, thrifted
Shoes: Spring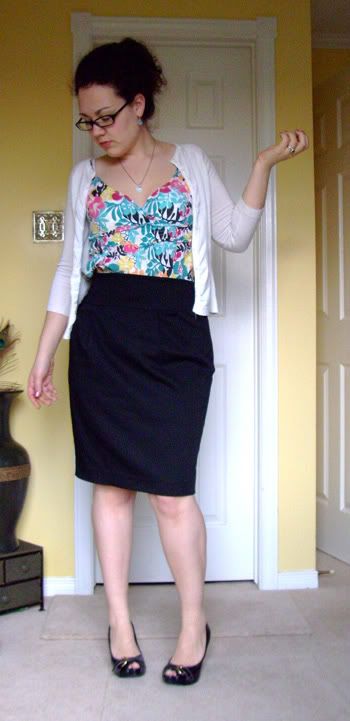 I wore this outfit to school and work, but I added tights and boots to go outside. I could go on for days about how much i love this skirt. It fits perfectly, is excellent quality, super comfy, and was like six bucks. Win.
I've been stressed out lately, though for such silly reasons. However, I have no interest in being stressed right now. I refuse to let silly things bring me down. The following things have been keeping me out of danger zones of nail-biting and skipping class to sleep:
- Listening to lots of
Anna Nalick
- Playing guitar
- Not thinking about school when I don't have to
- Eating lots of my boyfriend's delicious cinnamon buns and Hershey Bliss chocolates
- Dressing fabulously where and whenever possible
What do you do to combat stress and silliness?
Love Always,
Amy