My mom grew up on a farm. This is the only explanation I can think of for her love of cowboy boots. She's got four or five pairs and cherishes them like you wouldn't believe. The only reason i got to wear these was because I stole them for the afternoon while she wasn't home...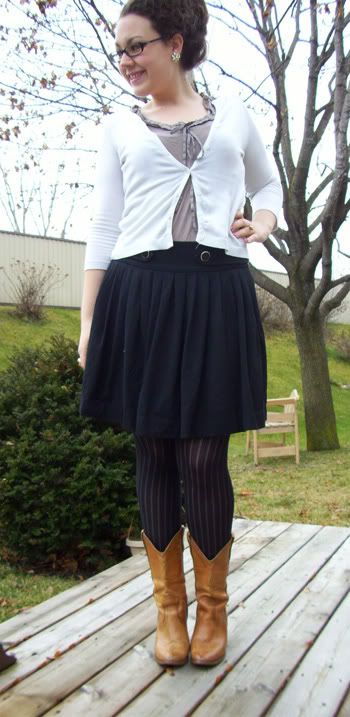 Brown shirt: Gap
Cardigan: Suzy Shier
Skirt: Club Monaco
Tights: Accessorize
High-heeled cowboy boots: Vintage from Mom's closet
Earings: Vintage from great-grandmother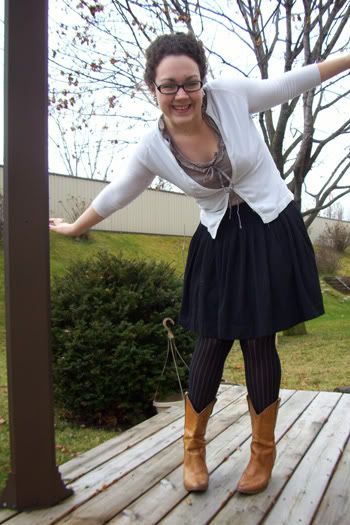 I wore this outfit to campus to see my boy perform with his choir in a Holiday concert a few days back. Obviously these photos were not taken today because IT EFFING SNOWED. Ugh. Everyone is all "omg finally snow! :D :D" while I'm preparing to enter full-on bitchy winter mode until it melts and building my metaphoric nest of despair, complete with unflatering sweaters and too much candy.
I had my last class today of the first semester of second year university. Exams should be easy compared to enduring the antics of my Methodology prof twice a week...
Love Always,
Amy