I've recently taken to trolling etsy endlessly instead of studying. For those of you who don't know, Etsy.com is an online marketplace where sellers can list either handmade or vintage items for sale. Though especially when looking for vintage items one comes across some questionable prices and styles, I've managed to find some fabulous shops with great prices and amazing items.
One of these shops is
Young Captive Vintage
based out of Montreal. Young Captive offers extremely reasonable prices for their amazing finds, and I couldn't help but support my fellow Canadians! I'd like to take a moment to post some of my favourites from Young Captive.
Please note that this is not a sponsored post and I was not compensated: I just felt that I recieved excellent service from this shop and wanted to spread the love!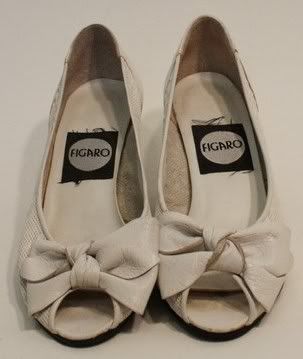 Fancy Lady White Peeptoes with Bows, size 6, $20
Anyone who knows me knows I adore bows. these shoes are absolutely perfect, except I'm unfortunately not a size 6. Are you??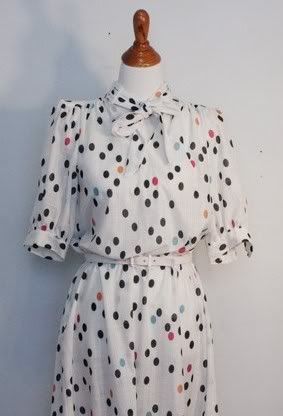 Polka Dot Party Day Dress, $24
What a perfect dress! I love the colours, and of course, the fact that you can tie the necktie into a bow ;)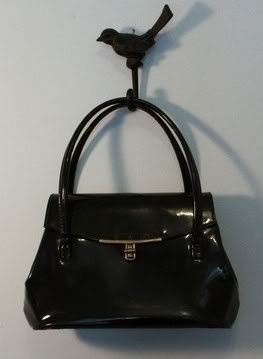 Shiny Patent Vintage Doctor Bag, $21
Perfect shape, perfect size, perfect colour, perfect bag!
Young Captive's owner Olivia also makes hilariously aborable "handmade angsty felt dolls"
sold here
. My favourite is this Lady Gaga Brooch: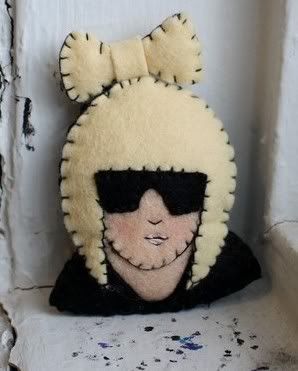 K-kinda Busy brooch, $10
So here's a little link re-cap for you all. Go check 'em out!
Young Captive Vintage
Stay Home: "little felt things that, like most of us, just want to be held"
Olivia's website
Olivia's blog
Love Always,
Amy