I'm finally done school for the summer. 4 solid months of reading for pleasure instead of research, sleeping whenever I feel like it, and watching Jersey Shore and Real Housewives without feeling guilty because I should be studying.
Here's what I wore to my last exam friday afternoon.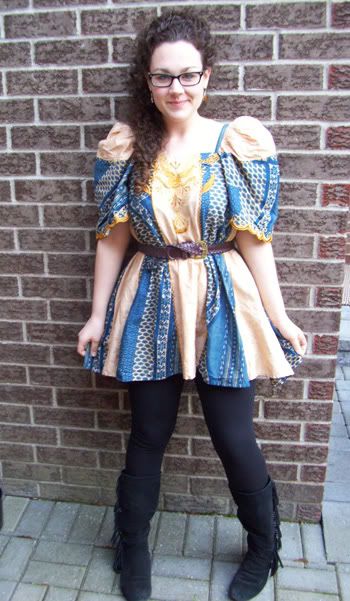 Dress: thrifted, $7
Belt: thrifted, $2
Fringe boots: Spring
This dress is an absolutely amazing find. It appears to be handmade and the detail work and fabric quality is just astounding and pictures can't do it justice. Obviously it is veeery short though so I had to wear black opaque tights. So short in fact that both my T.A. and Nathan's vocal coach complimented me on my "shirt". Oh well.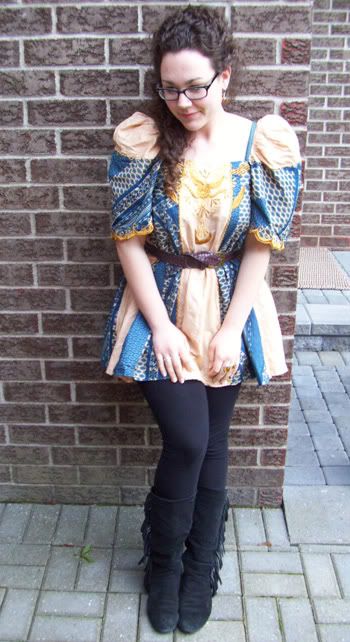 I'm not gonna lie, it took guts to wear this super-short, supper voluminous dress on a regular day. However, it is remarkably comfortable and the huge sleeves make it really... breezy? hah. And anyway, most of the time I really, reeeaaally don't care what other people think so that wasn't the issue. The only thing I was worried about was fitting the sleeves into a coat, but luckily it was warm enough that day that I didn't need one :)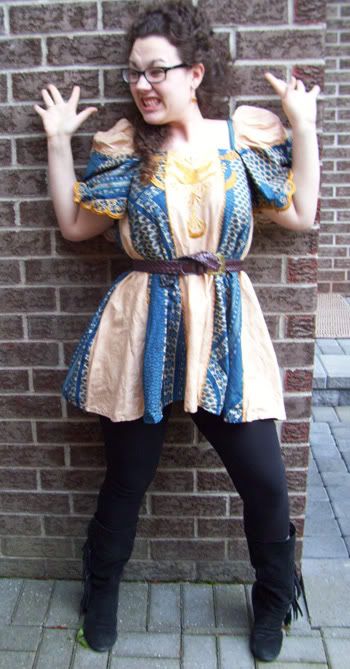 These pictures may or may not have been taken after a few glasses of champagne...
Love Always,
Amy