Reasons I haven't blogged in a week:
1. I usually don't blog all that often anyway...
2. I have strep throat
3. We found an appartment! If everything works out I will be moving out July 1.
4. I have two jobs now so... yeah.
I actually wore this outfit I think last week but I haven't taken any outfit pics since then. I loooove this outfit, mainly because everything was so cheap! Hehe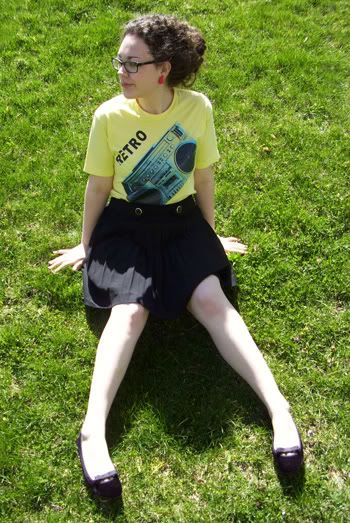 T-Shirt: (customized?)American Apparel via Goodwill, $1.99
Skirt: Club Monaco, $16 (sale + student discount)
Shoes: Payless, $11
Earrings: Vintage from my aunt's friend, Freeeeee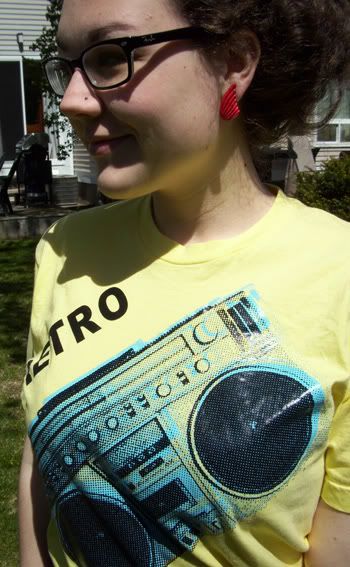 The shirt's tag says American Apparel but I've never seen shirts like this in the store so I'm guessing someone applied this stereo design themselves?
I still have no appetite (eating hurts like a mofo), but I decided I could handle some cheerios so my dad went to get me some :) He just go back so I'm off to nom some cheerios and watch more Real Housewives!
Love Always,
Amy