I went thrifting yesterday and got some amazing things that I will hopefully be showing here soonish. Here's what I wore to go thrifting and to work...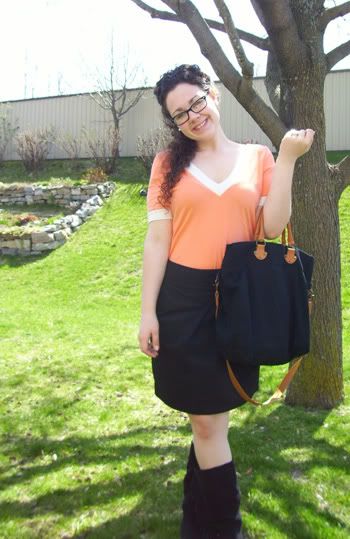 Shirt: American Apparel (v.old)
Skirt: Jacob
Fringe boots: Spring
Bag: GAP
I will miss my back yard when I move out in a few months. It doesn't look like much now, but my parents spend 80% of their time in the summer gardening and whatnot and the rock garden you seen behind me turns into a flowery utopia. There's also a deck and gazebo thingy.
I really don't like taking pictures in the living room but I was in a rush and felt like the neighboors were staring at me outside...
I really felt like wearing a dress yesterday, but it's important to wear separates for thrifting. Some dressing rooms dont have mirrors inside and you have to step outside and if you're trying on a shirt you need something on your butt!
Love Always,
Amy